See on Scoop.it – Mentoring & Coaching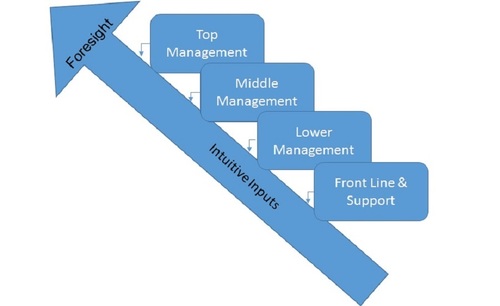 An environment of rapid change will warrant that organisations be modelled to be intuitive so as to better prepare themselves for threats and opportunities.
Luís Cochofel's insight:
That there will be changes is the only fact that never changes.
This article remebered me, again, a poem by Luís de Camões that was stating this same thought some 500 years ago:
'Mudam-se os tempos, mudam-se as vontades,
Muda-se o ser, muda-se a confiança;
Todo o mundo é composto de mudança,
Tomando sempre novas qualidades.
Continuamente vemos novidades,
Diferentes em tudo da esperança;
Do mal ficam as mágoas na lembrança,
E do bem, se algum houve, as saudades.
O tempo cobre o chão de verde manto,
Que já coberto foi de neve fria,
E em mim converte em choro o doce canto.
E, afora este mudar-se cada dia,
Outra mudança faz de mor espanto:
Que não se muda já como soía.'
See on futuristablog.com